SOLITUDE - an audio play

'Whosoever is delighted in solitude, is either a wild beast or a god.' Aristotle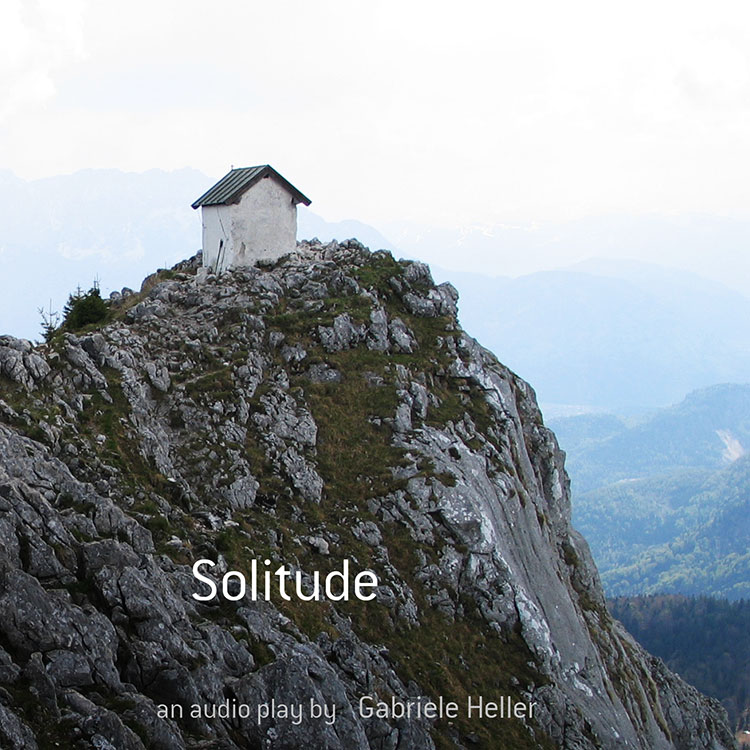 photo: Luidger Röckrath
Listen to an excerpt (04:42 min) here:
For the full version please contact Gabriele Heller
here.
We all experience solitude in our lives. Sometimes it is welcome, sometimes not. It is always a challenge to take on. May it be self imposed solitude or solitude imposed by others or by circumstance, we have to learn to deal with it. Our strategies vary depending on our age, our gender, our experiences or our beliefs. Solitude can be powerful, painful, funny, challenging, tragic or calming.
Inspired by the history of medieval anchorites, who requested permission to be sealed up in a small cell attached to the side of a church, Solitude juxtaposes modern experiences of solitude and loneliness with past concepts of solitude like medieval contemplative practice or the glorification of nature in romanticism.
Concept, script, realisation and voice:
Gabriele Heller
Music:
Pretend
- The Brandt Brauer Frick Ensemble,
Ashkhares mi panjara ye
(The world is a window) - Gevorg Dabagian,
I can do it solo
- Gabriele Heller,
Redwood Ramble Misremembered
- Glenn Jones,
St Anger
- Metallica,
Night
- Stephan Micus,
O Solitude
- Henry Purcell sung by Andreas Scholl,
Woke up in the desert
- Marcin Wasilewski
The script includes short passages from:
The Cloud of Unknowing,
I don't want to be inside me anymore
by Birger Sellin,
Solitude
by Lord Byron
Duration: 39:28 min
Listener's comments:
"...itís a powerful piece to hear all the way through."
"I like the technique of the writing and of the reading, both of which are very musical."
"I cried and I laughed a lot."
"It made me think about the differences and connections between solitude and silence, and the difference between the silence around us and the silence within us."
"
I found the motion of living in a small chamber within a church quite perturbing and the practicalities were almost comic."